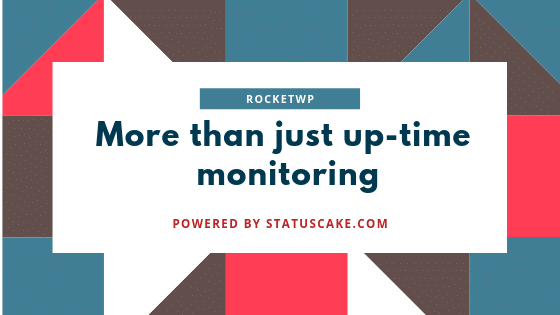 We don't just check for a valid response we also check for specific text on the page we are checking.
Changes to the size of the page and/or the speed of the page can indicate an issue, that's why we check it.
It's easy to monitor a website, add the URL to an uptime monitor and as long as the test receives a valid response code then the site is up.  We do things a little differently.
String Check
We check for a specific string of text on your website.  For our website, we check for our company number.  The text we check for is normally something in the footer, this ensures that we are checking that the whole page loads.
Page Size
Why monitor page size?  If your website has been hacked, chances are that malicious code has been added to the site.  By checking the page size we can be alerted to changes and can check the site for issues.  The change could be due to the fact that you have changed an image, added some more text or added a plugin.  If this is the case we update the size of the page in our monitoring.  If not we can investigate further.
Page Speed
Google recommends that your site load in less than 3 seconds, so page speed is important.  We take a lot of time to improve the speed of your site and monitor to ensure that the speed does not significantly change.
Changes to page speed could be due to a number of factors including the installation of new plugins, updates to themes or plugins or changes to the page.  They can also indicate signs of a hacked website or a hacked server.
Alerts
If our monitoring solution does not receive a valid response and/or cannot find the search string an alert is generated and sent to the relevant Slack channel.
If you're an agency partner these alerts will also be sent your private Slack channel.
DIY?
We Status Cake to provide our monitoring solutions so if you are not a RocketWP customer but want to either monitor your own site and domain or you want to provide this service for your clients then head over to www.statuscake.com and sign up for your own account (if they ask tell them we sent you).