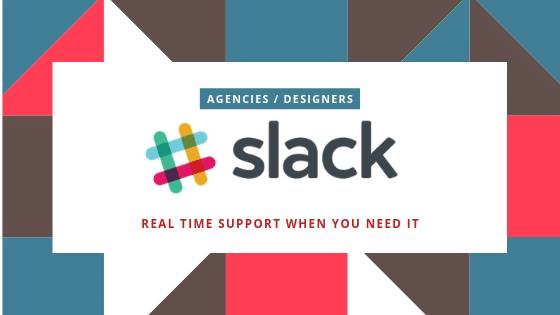 If you're an agency or designer you get real time support with your own private slack channel.
We love #slack and use it to alert us to anything and everything that we can. Why? Because we can see everything we need in one place.
We receive Slack alerts when:
An alert is created by StatusCake
When someone completes a form on our website
When someone needs live chat on our website
When a help desk ticket is raised
When some one pays their invoice
We thought this would be a great way for our clients to communicate with us, but we didn't want them having to visit the website to talk to us using Slassk (our live chat service).  So we decided to add a private slack channel for each of our agency / designers.
We then thought lets take it one step further, we aim to be as transparent as possible so we decided that once a Slack channel has been setup for a client we will also send any alerts created by the sites we manage for them into the same channel.  That way they are aware of every issue with the sites, it also means that they can quickly respond to any end client queries as they know what is happening.
Setting it up
During our initial calls to get the service up and running we create the channel on Slack, set it as private and then invite you to join it.  Once you and any members of your team have joined we then configure the alerts from StatusCake and ManageWP to be delivered to this channel.  You can also raise any queries or questions and get real time support back.