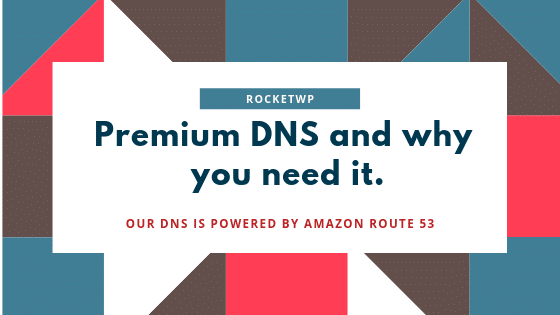 The phone book of the internet
DNS maps your website to it's IP address, DNS needs to be fast and reliable.
All our hosting plans include premium DNS on Amazon's Route 53.
When you type htttps://rocketwp.co.uk into your browser the first thing your browser does is send a DNS lookup request.  Our IP address is then returned and your browser can display our site.
Normally when you register your domain the provider will usually configure their DNS servers for free.  Normally two DNS servers will be configured and they will be slow.  The example below shows a domain using the standard 123-Reg name servers: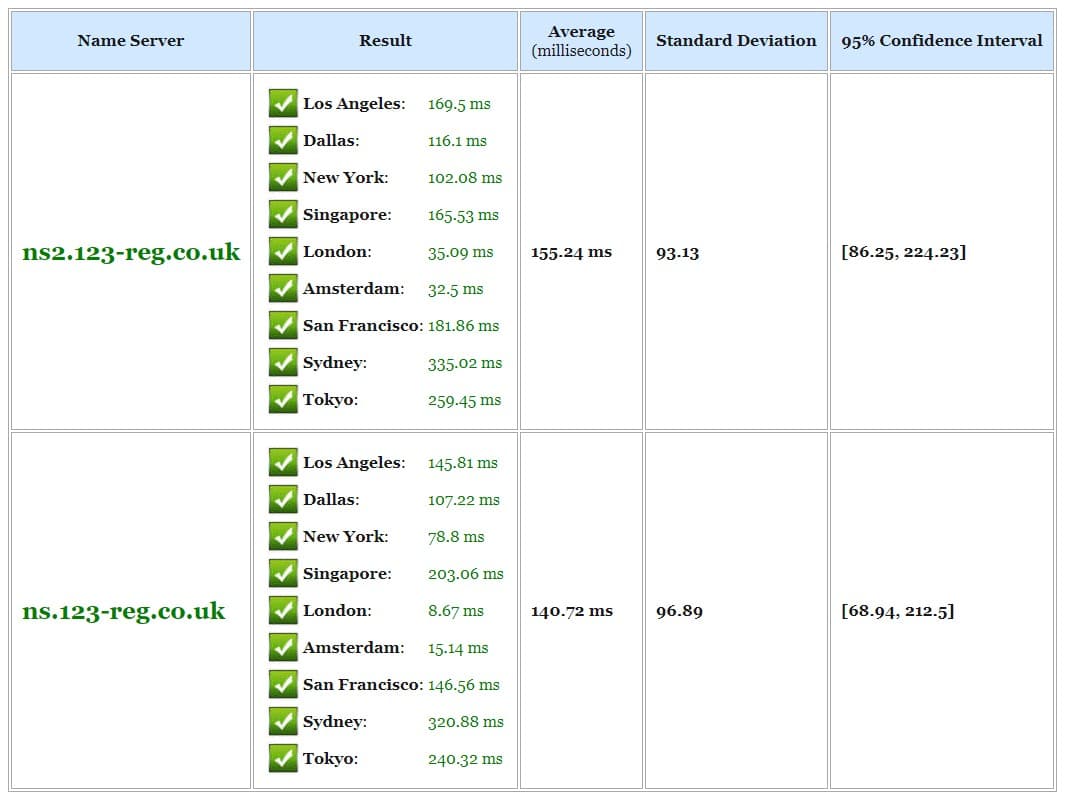 Premium DNS
All our hosting is configured to use Amazon Route 53 premium DNS service.  Every site benefits from having 4, fast DNS servers to handle DNS lookups.  As you can see from the image below Amazon's servers are a lot faster: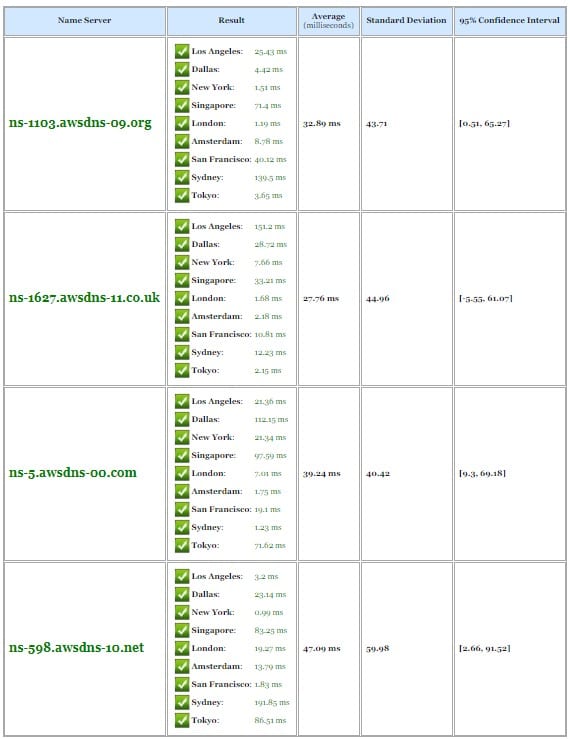 Why is this important?
Every millisecond counts when speeding up your WordPress site.  In the test above it would take 5 times as long to look up the A record for the domain tested, this means longer TTFB times and perceived slower loading time for your website.
There is also another important reason for using a premium DNS service – DNS attacks are becoming more prevalent.  Back in 2016 a large scale DDoS attack on Dyn caused massive disruption to the web meaning that sites such as Twitter, Netflix and Spotify appeared to be down.  The attack flooded Dyn's servers with more requests than the service could handle and it simply collapsed.  You can find more information on Dyn's blog, here.
Dyn, part of Oracle is one of the largest managed DNS providers, they were able to thwart the attack, eventually but imagine how smaller providers would be able to cope with their DNS servers being flooded with an estimated 1.2tb of traffic hitting the service every second.
Using Amazon Route 53
Move your hosting to RocketWP and you will automatically be able to use Amazon's Route 53 service.  Your welcome email will contain the details of the name servers your domain has been configured to use.  You will need to log in to your domain registrar and change the name servers listed there – just make sure that all the relevant records have been configured on our service first.
Plesk & Amazon Route 53
If you use Plesk Oynx you can install and use the Amazon Route 53 extension. Using the plugin means you can configure your domain records within Plesk and don't need to log into Amazon to update the records.  You can find out more about the extension on Plesk's website, just click here.
Testing your DNS
To carry out the tests shown we used http://www.solvedns.com, simply visit the site and enter your domain name. The service will carry out a lookup against the Name Servers your domain is currently using.
Monitoring
We monitor every domain that is registered with us, part of our end to end monitoring.  To find out more click the button below: